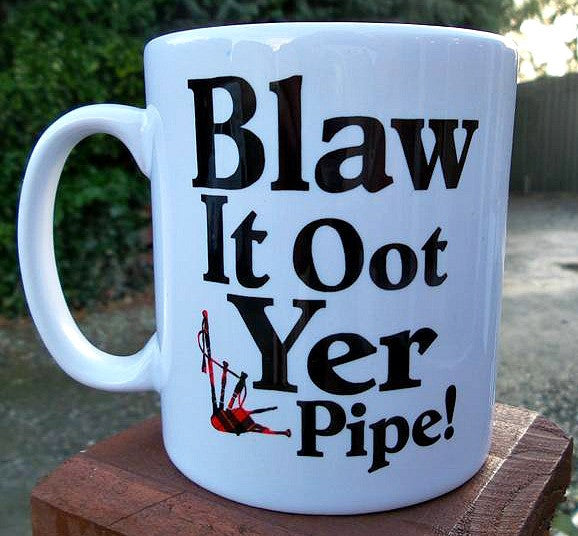 Gallus Tees
Blaw It Your Pipe Mug | Gallus Tees
---
Blaw It Oot Yer Pipe - When faced with a bothersome individual who persists on bumping his/her gums over a trivial matter, this response will suffice.
Also accurately describes the action needed to create a musical note on the bagpipes.
This 10oz Durham mug has been printed using the latest technology but gonnae no put in yer dishwasher as it might wash some of the print aff, dook it in yer sink and wash it with yer hauns instead...ya lazy big bastart!
---
Share this Product
---
More from this collection